Wine and Weed: Pairing by Experience and Flavor
Wine and Weed: Pairing by Experience and Flavor
Wine and weed pairing has become quite popular in the 420-friendly community in recent years. The buzz from alcohol and the high from marijuana are two unique experiences that can be better together when properly orchestrated. Read how you can pair different wine with marijuana strains or terpenes.

When you pair wine and food, a balance of complementary flavors is typically the guiding principle. With wine and weed, you're going to want to focus heavily on terpenes and desired high.

Terpenes are aromatic compounds that are emitted from different plants and organic substances. Cannabis has terpenes that give it the strong odor that makes it so easily recognizable. Wine also has a very strong smell from the terpenes in fermented grapes.

The art of pairing wine and marijuana comes from choosing combinations with complementary terpenes.

Just like there are many flavors of wine, there are many strains of marijuana that are unique in terms of taste and experience.
Best Weed and Wine Combinations
There is no right or wrong with when pairing wine and marijuana, but there are a few combos that experts suggest.

Check out these combinations to see what your favorite type of wine or cannabis strain pairs best with.
Rosé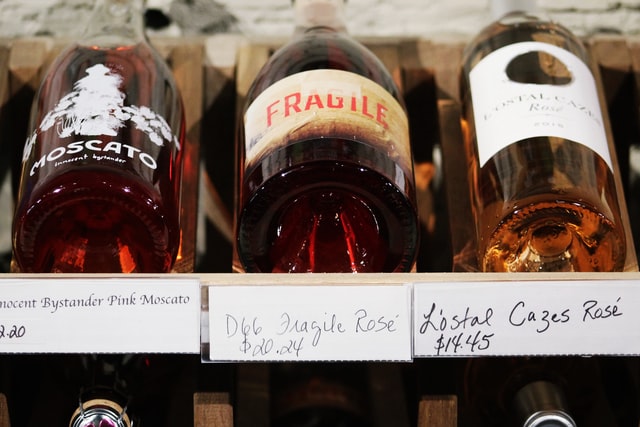 Rosés are often paired with subtle floral strains. Bubba Kush, an Indica strain, is considered the perfect match to Rosé.

Cinderella 99 is a hybrid strain that is also a close pal of Rosé. It is said to offer a "spacey" high, making it the perfect relaxation combo
Cabernet Sauvignon and Reds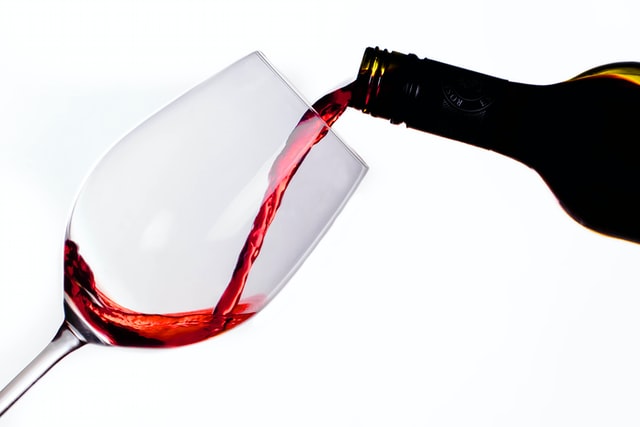 Cabernet Sauvignon is a dry red wine. A nice red goes particularly well with Indica-Sativa hybrids.

Sunset Sherbert is a hybrid that is great to match with a glass of Cab. The reason for this is that Cabernet has a relatively high alcohol content so the transitional high that comes with a hybrid activates all of your senses in the best way possible.
Champagne and Sparkling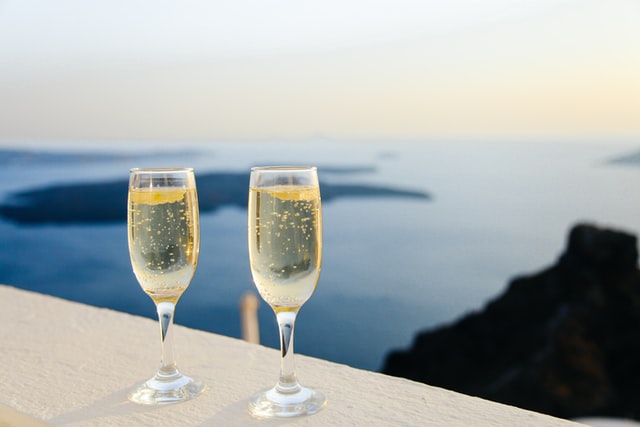 Having a celebratory flute of bubbly? A strain with citrusy terpenes is a great option to pair with champagne.

For a more chill body high, you'll want to go with an Indica strain like Sensi Star or White Rhino. If you're looking to be more alert and in the mood to party, a Sativa strain is more appropriate. Lemon Haze and Super Lemon Haze are good options.
Wine and Weed Tours
If wine and weed pairing feels a bit overwhelming to you, do not fret. You're not alone. Finding the perfect balance of aromas and flavors can be a bit daunting when you're new to the game or if you have a lot of options to choose from.

Lucky for you, some places actually offer wine and weed tours. Marijuana and wine combos are curated to please your palate. This eliminates the need to experiment to find the right pair because an expert does it all for you.

Wine tours are among the first excursions that have brought the cannabis tourism industry to life.
Conclusion
If you are a lover of wine, weed or both, we recommend pairing the two. Whether you learn how to pair marijuana and wine yourself or you decide to do a tasting with a pro, you're in store for a wonderful experience.

We hope you find the perfect Mary Jane and wine combo for your preferences!