Traveling with CBD: Can I Bring CBD on a Plane?
Traveling with CBD: Can I Bring CBD on a Plane?
There are no universal rules for flying or traveling with CBD since laws vary from jurisdiction to jurisdiction.

What is one of the best things to do when you are going to travel with CBD? Look up the laws of the state you are traveling to! Do your best to thoroughly research the laws regarding CBD and hemp products.
While CBD is now legal at the federal level (within limit), state-to-state laws may vary. Each state has their own laws regarding the sale of CBD products. As well as possession of CBD products, and percentage of THC allowed in those products.

Most states that allow recreational or medical marijuana allow CBD as well, but some states require a prescription for CBD.
CBD is a compound found in the hemp plant that has numerous health benefits. But unlike THC (the component in marijuana that makes you feel high), it does not alter your mental state.

CBD is great for treating anxiety, pain, inflammation, seizures, and numerous other ailments. Some people use it daily for chronic pain relief. So it makes sense that they would want to bring it along on a vacation.

Many people are left wondering if they can bring CBD on a plane with them.
CBD State Laws Vary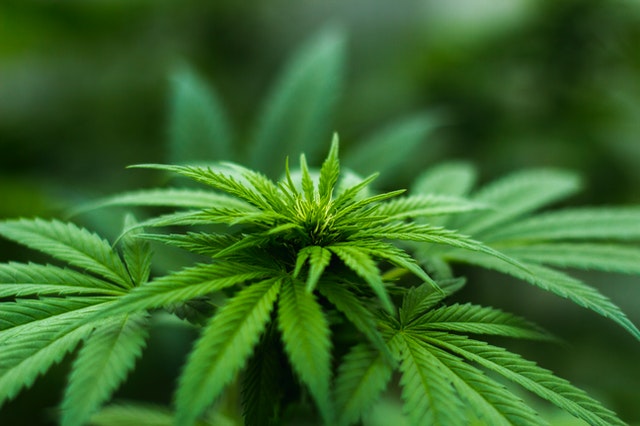 Can I Fly with CBD?
TSA states CBD products containing less than .3 percent THC or is FDA approved, is legal to fly with. Newer CBD products and not understanding the differences between CBD and THC, may create trouble at the airport. And you may be asked a lot of questions.

Help keep travel easy by keeping CBD products in the original packaging that states all ingredients.
Flying with CBD Tinctures
CBD oil and tinctures must comply with the TSA rules regarding liquids. TSA states that carry-on liquids must be no more than 3.5 ounces (or 100 ml). Otherwise, they must go in a checked bag.
There are exceptions to this rule for medications, but you will likely need a printout of your prescription. If your bottle is larger, you may want to check it in with your luggage. Keep in mind, this would not be accessible during the flight.
Flying with CBD Gummies
There are no similar restrictions on gummies. So these may be the preferred option if you need to take CBD mid-flight for pain or travel jitters.

Our Cali-Born Dreams Gummy Bears are a great option for air travel. Not only does it come packaged in its own container. But, it is easily accessible, and would not be as messy as a tincture in your bag.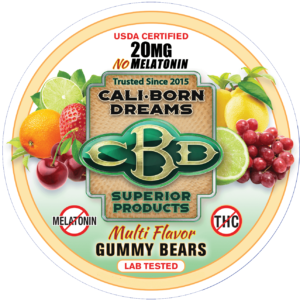 International Flights
Unfortunately, flying internationally can be more restricting because CBD and hemp products are not legal in every country. When traveling out of the United States, be sure you know the laws of the country you are flying to. Including legal THC percentages.

Some countries may only allow you to possess CBD products with lower THC concentrations than are legal here. If you are unsure of your destination's rules, leave your CBD products at home. So you don't risk getting in trouble.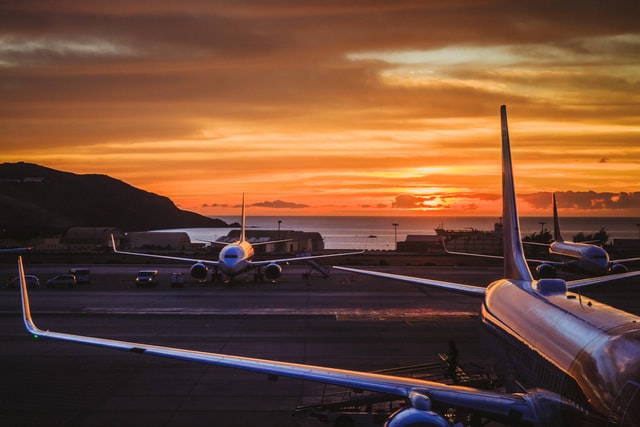 The Bottom Line
If you are flying in the United States, however, make sure you follow all the regulations and state rules. So you can continue to enjoy your CBD products on your vacation and travels, and avoid any frustrations.