CBD Tea for Sleep – All About the Benefits of CBD 
CBD tea is a drink that uses various concentrations of CBD to induce relaxation and support numerous other CBD health benefits. It is important to remember that Cannabidiol tea is not a supplement or medication. CBD tea for sleep promotes sleep and induces mental relaxation. Helping to fall asleep is a recurring expectation of CBD consumers. Often sought after by cannabis users, this effect is available without the negative psychotropic effects of THC consumption. The regular use of CBD herbal tea opens the doors to a peaceful sleep and pleasant nights.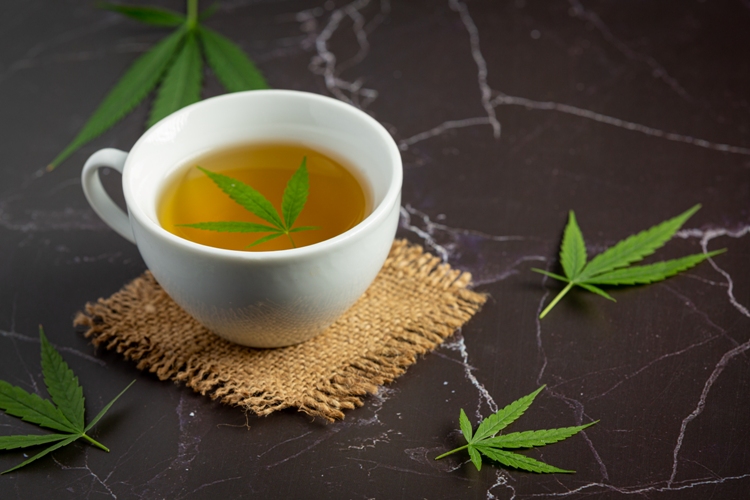 Explore the Soothing Benefits of CBD Teas for Sleep and Relaxation!
Reducing Anxiety with CBD Tea 
CBD tea for sleep offers moments of relaxation at the beginning of the day. You don't have to endure the side effects of THC. The CBD consumptions help with a lasting feeling of relaxation and reduce anxiety at any time. Consuming CBD during the day or in the evening helps to reduce stress. 
CBD Tea Promotes Digestion 
CBD tea has a soothing effect on the digestive system. Consuming it will reduce cramps and heartburn. It also soothes the pain felt if you have irritable bowel syndrome. Combined with CBD and other plants with soothing properties, the action of CBD is much more effective. It also helps in reducing constipation problems, nausea, and gastric reflux.  
The Analgesic Effect of CBD Consumption
CBD tea for sleep can relieve pain and the symptoms of specific chronic diseases. The therapeutic properties reduce joint and muscle pain—all thanks to the herbal tea made from hemp-derived products. CBD tea for sleep not only helps to reduce different types of body pain, but it also helps avoid the appearance of the harmful psychotropic effects that occur due to the consumption of cannabis. 
CBD Herbal Tea Maintain and Protect the Brain Function
The cannabidiol molecule, also known as CBD, offers protection against cognitive decline. Even though CBD tea for sleep doesn't cure diseases, it helps reduce the symptoms. CBD helps to maintain essential body functions. Neuronal protection is one of them. CBD tea can reduce the effects of certain neurological disorders and complement a conventional therapeutic approach. CBD consumption is crucial for people suffering from specific disorders, whether it is neurological or otherwise. 
Better Respiratory and Cardiac Functions
Cannabinoids offer bronchodilator actions. Consuming cannabidiol is recommended for people suffering from light respiratory disorders. It helps to maintain pulmonary functions. CBD is also known for its beneficial effects on reducing blood circulation and blood pressure. Consuming CBD regularly will help a person suffering from cardiac disorder, and it will enhance the effects of traditional treatment. 
Anti-Inflammatory Functions 
The benefits of CBD are not only limited to managing pain or stress. CBD acts as an anti-inflammatory element and offers people suffering from multiple pathologies to complete the therapeutic approach. CBD doesn't cure diseases but interacts with the endocannabinoid system to reduce inflammation and strengthen the immune system. 
In Conclusion 
It is beneficial to consume CBD tea for sleep daily. The users feel a sense of calmness in their daily lives. Indeed, CBD drinks, mixed with other relaxing plants, can offer many positive effects on the body. Rest assured that your body will appreciate pain relief and stress reduction. If you are wondering what are the side effects of consuming CBD tea daily, there are almost no side effects. To experience the best CBD teas, visit https://www.caliborndreams.com/ today!