CBD for Post-Surgery Pain
CBD for Post-Surgery Pain
Surgery is often a stressful event, and post-surgery pain can be frustrating to deal with through narcotics that leave you with apathy and constipation. Therefore, finding a way to manage pain after surgery is important, and Cannabinoid (CBD) may be a useful tool in reducing both pain and inflammation.
Let's discuss how CBD may be used to relieve pain caused by surgery and how it is useful for a safe recovery.
General Benefits of CBD
CBD is an anti-inflammatory oil found in hemp and cannabis plants that mimics an endocannabinoid, 2-Arachidonoylglycerol (2-AG) and similarly binds to our CB-2 cell receptor. Through this interaction the phytocannabinoid, CBD, works like our endocannabinoid, 2-AG, creating many changes in our bodies such as inflammation, metabolism, and hormonal changes.
Unlike Δ9-tetrahydrocannabinol (THC), another compound in the cannabis plant that mimics our endocannabinoid, anandamide (ANA), CBD has no psychoactive properties and will not give you any sort of "head high" like THC or ANA. THC creates affects by interacting with the CB1 receptor. CBD actually works as an antidote to someone who may have consumed too much THC. CBD has very few reported side effects in most people, most common being drowsiness.
Though CBD hemp flower can be smoked or vaped, there are other popular ways of consuming CBD, such as oils, tinctures, edibles, as well as topical agents. Many animal and human studies from world renowned universities and organizations have shown the benefits of CBD by decreasing pain and inflammation through its interactions with the CB-2 receptor.
One study on kidney transplant recipients showed pain reduction in most of the participants taking CBD. Another study done on rats with arthritis pain concluded that CBD applied topically reduced pain and inflammation in the rats. Yet another study proved the benefit of using cannabinoids for neuropathic pain.
Furthermore, CBD reduces anxiety and depression, which can often go hand in hand with surgery, post-surgery, or chronic pain. A study on the effects of CBD on persons with various anxiety disorders showed notable improvement in the management of anxiety.
CBD for Pain After Surgery
Since CBD has proven benefits for pain and inflammation, then it only makes sense that it would be a good treatment or supplement for post-surgery pain. Often after surgery, doctors will recommend a regimen of narcotics, Ibuprofen and Tylenol to combat pain and swelling. Therefore, for those who struggle tolerating drugs like Ibuprofen or who want to avoid narcotics, CBD may help with pain relief.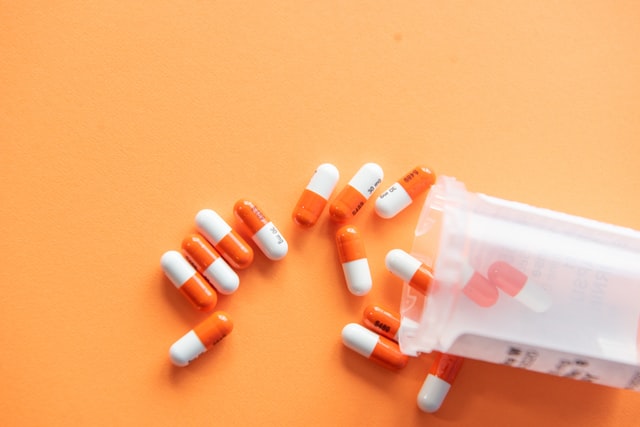 Check for Drug Interactions
As with any supplement, if you take other prescription drugs, check with your doctor before taking CBD. Though CBD does not have any known negative severe side effects, it can potentially interfere with another medication you are taking. Your doctor can let you know if there would be any potential drug interactions.
How Should I Take CBD?
As we have discussed, you may smoke or vape CBD in its flower form. CBD also comes in tinctures that you may drop underneath the tongue, or as edibles in the form of gummies. How you consume CBD is entirely up to you. The best edibles for pain after surgery are high-quality and have minimal ingredients. Gummies, like those offered by Cali-Born Dreams, are easy to take, discrete, and work well for on the go.
Conclusion
CBD has been shown to provide pain relief for various conditions. So, if you are anticipating pain post-surgical pain, then CBD may be a great option for you.
Browse our collection of CBD products to find the best fit for you!